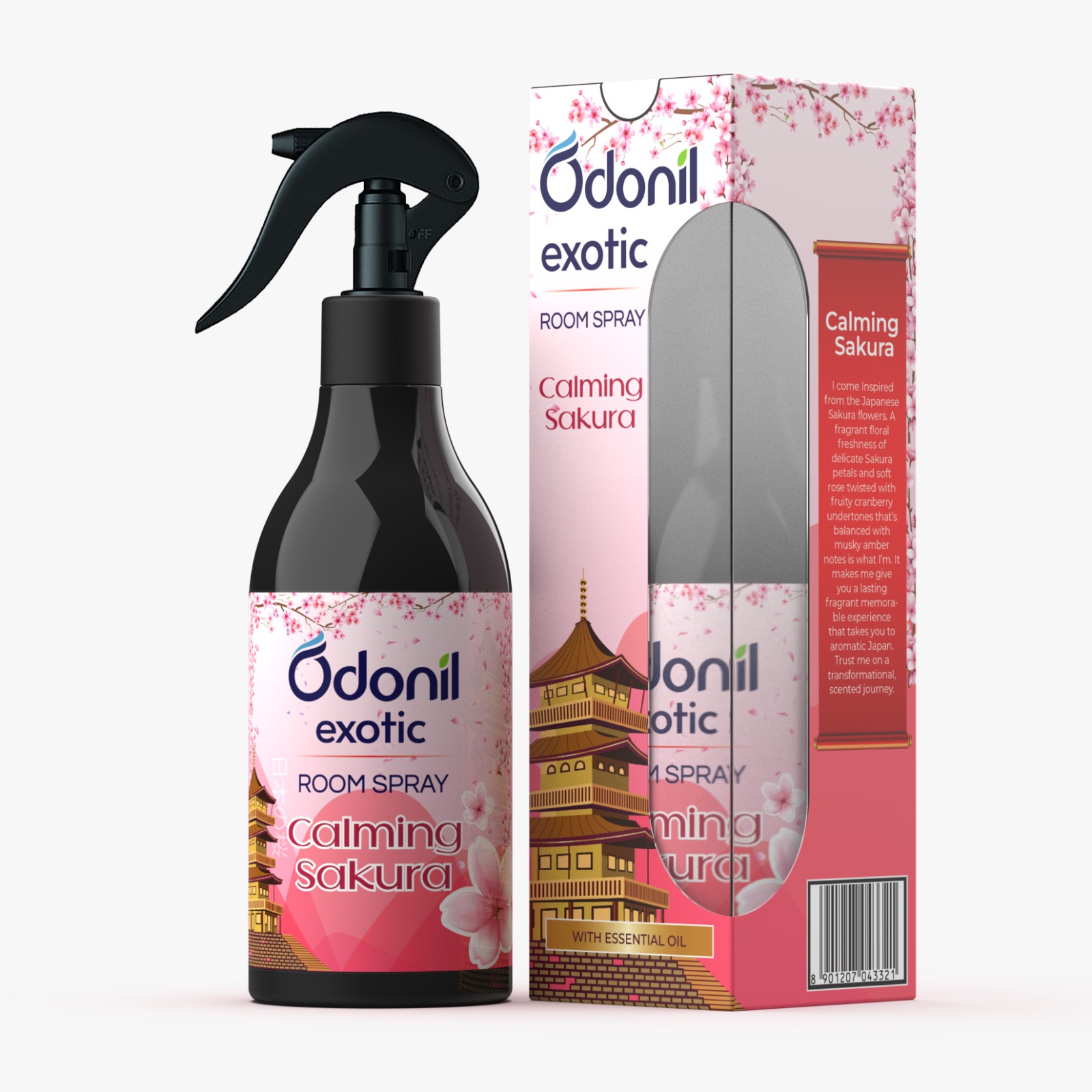 New Delhi, November 14, 2023: India's leading consumer products maker Dabur India ltd today announced the expansion of its Odonil portfolio with the launch of 'Odonil Exotic Room Spray', a unique water-based aerosols-spray format that offers superior and long-lasting fragrance.
Additionally, Odonil has introduced a pioneering Odonil Occasions Gift Box, featuring the Exotic Gift Box, Gel Pocket Mix, Neem Air Freshener Block, and 2 Exotic Room Sprays, available on the e-commerce platform Flipkart.
"We have expanded our Odonil portfolio with the launch of Odonil Exotic Room Spray. These sprays are completely alcohol-free and have nature inspired fragrances from flowers grown outside India like Sensual Dahlia of Latin America and Sakura of Japan. The introduction of the 'Odonil Exotic Room Spray' range reflects our commitment to elevate the standards and offer unprecedented fragrance experiences to the innovative Indian consumers through a new spray format," Dabur India Ltd Marketing Head-Home Care Mr. Sanath Ravindran Pulikkal said.
Priced at Rs 350/- for 200 ml, Odonil Exotic Room Spray has been launched on ecommerce platform Amazon India. The product will be rolled out on other sales channels soon.
"The new Odonil Exotic Room Spray comes in an attractive spray-bottle shape, making it easy to use and provides instant fragrance as soon as it is sprayed. It eliminates unpleasant odours and provides a long-lasting fragrance. We are confident that our new product will appeal to premium fragrance-loving customers and assist them in keeping their homes fresh," Mr. Pulikkal added.
About Dabur India Ltd: Dabur India Ltd is one of India's leading FMCG Companies. Building on a legacy of quality and experience for 138 years, Dabur is today India's most trusted name and the world's largest Ayurvedic and Natural Health Care Company. Dabur India's FMCG portfolio includes nine Power Brands – Dabur Chyawanprash, Dabur Honey, Dabur Honitus, Dabur Pudin Hara and Dabur Lal Tail in the Healthcare space; Dabur Amla, Dabur Red Paste and Vatika in the Personal care space; and Réal in the Food & Beverages category.