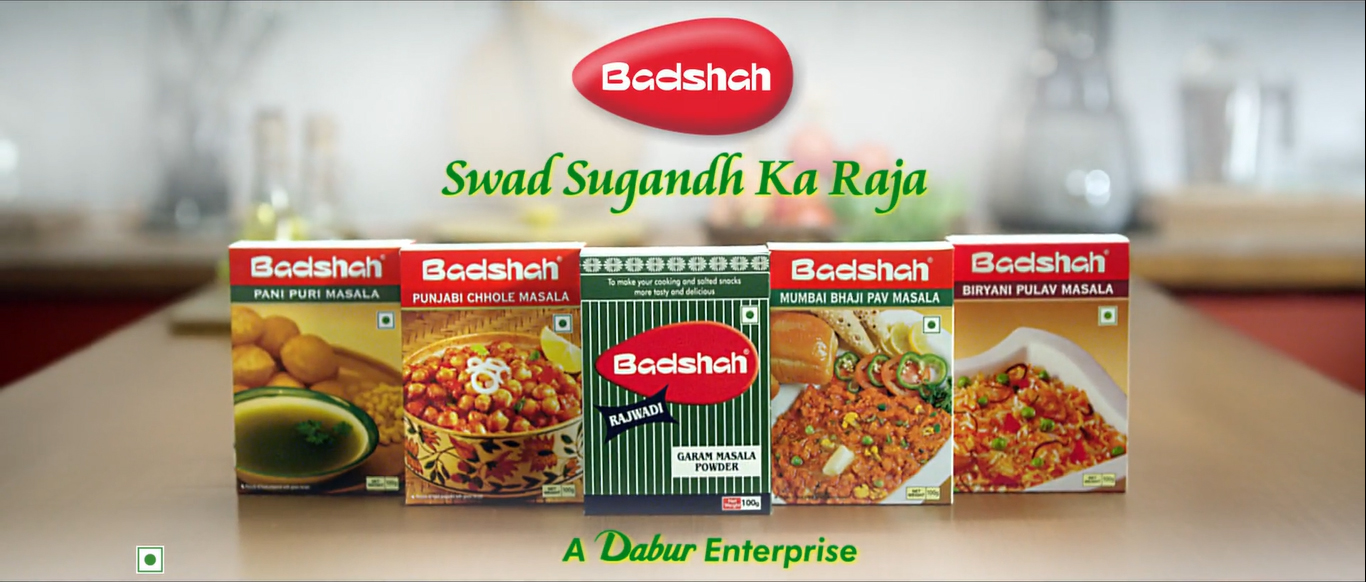 New Delhi, March 29th, 2023: Badshah Masala is infusing fresh life into one of India's most iconic jingles 'Swaad Sugandh Ka Raja, Badshah Masala'. The brand today launched a new, progressive version of the iconic jingle that will focus on different consumption occasions through the prism of family and the time we spend with our loved ones while retaining the essence of the original tune.
With Dabur acquiring the legacy brand last year, Badshah Masala has overhauled its product range and has added new products like quality spices and spice mixes to its portfolio along with a reinvigorated promise of Trust.
Badshah Masala Chief Executive Officer Mr. Rehan Hasan said, "Badshah Masala is a household name in the spices and seasonings category in India. The jingle has been associated with Badshah Masala for decades and has become synonymous with the brand. The new version reflects the brand's commitment to quality and its roots in India's rich culinary heritage. We believe that it will strike a chord with the consumers and remind them of the authentic Indian flavours that Badshah Masala provides. The new jingle will be used in all Badshah Masala's advertising campaigns across various media platforms, including television, radio, and social media."
The creative mandate is being handled by Havas Worldwide India. The agency that has played a critical role in refreshing the old jingle will oversee the brand's marketing communication going ahead.
Speaking on the occasion, Havas Worldwide India Chief Creative Officer Anupama Ramaswamy said: "It was quite interesting to rehash the iconic jingle that has been etched in our minds for 40 years, while retaining its crux and feel. Therefore, while ideating we kept the angle of modern families, the new and healthy equation between them as well as changing roles, to make the ad more contemporary, aspirational, and relatable. There is no doubt that the new version of Badshah Masala ad is modern but at the same time there are situations which brings out beautifully the legacy of the brand."
TVC Link: https://www.youtube.com/watch?v=Vqr0EJQ170M
"We are thrilled to bring on-board Badshah Masala in Dabur's Foods portfolio and believe the addition will not only strategically expand our business but will also build on its existing legacy for all future intents and purposes. We aim to live up to consumer's expectations of the premium and quality spices and spice mixes in the years to come. With Dabur's acquisition of the legacy brand last year, Badshah Masala has overhauled its product range and has added new products like quality spices and spice mixes to its portfolio," Mr. Hasan added.
About Dabur India Ltd: Dabur India Ltd is one of India's leading FMCG Companies. Building on a legacy of quality and experience for 139 years, Dabur is today India's most trusted name and the world's largest Ayurvedic and Natural Health Care Company. Dabur India's FMCG portfolio includes nine Power Brands: Dabur Chyawanprash, Dabur Honey, Dabur Honitus, Dabur Lal Tail and Dabur PudinHara in the Healthcare space; Dabur Amla, Vatika and Dabur Red Paste in Personal Care; and Réal in Foods & Beverages category.
About Havas Creative Group: Havas Creative Group India is the conglomerate of creative agencies and home to some of the most talented people in the disciplines of creativity, strategy, design, experiential, CX and UX. Our extensive in-house capabilities across all communication disciplines and best-in-class partners allow it to create custom, purpose-built solutions that help drive clients' businesses. It's ethos and philosophy is firmly within the global framework Meaningful Brands through which we make Meaningful Difference to consumers. It includes the Havas Worldwide (Creative) India, Havas CX, Think Design, Conran Design Group Mumbai, and Shobiz Havas Experiential.